We've partnered with Back4App to provide a step-by-step tutorial on adding end-to-end encryption to Back4App's Android Simple Messenger app.
More than 20k developers on are on the Back4App platform, a Parse Server platform that allows you to create your apps faster - build the backend with no code, host with no infrastructure hassles and scale with no technical locks.
Just like Virgil Security, they allow developers to focus on building cool apps without getting bogged down in complicated backend and security details. And there's nothing more confusing than end-to-end encryption.
Using the sample code, developers can quickly implement a secure messaging tool on their Back4App app.
Check out the tutorial & sample on Back4App's site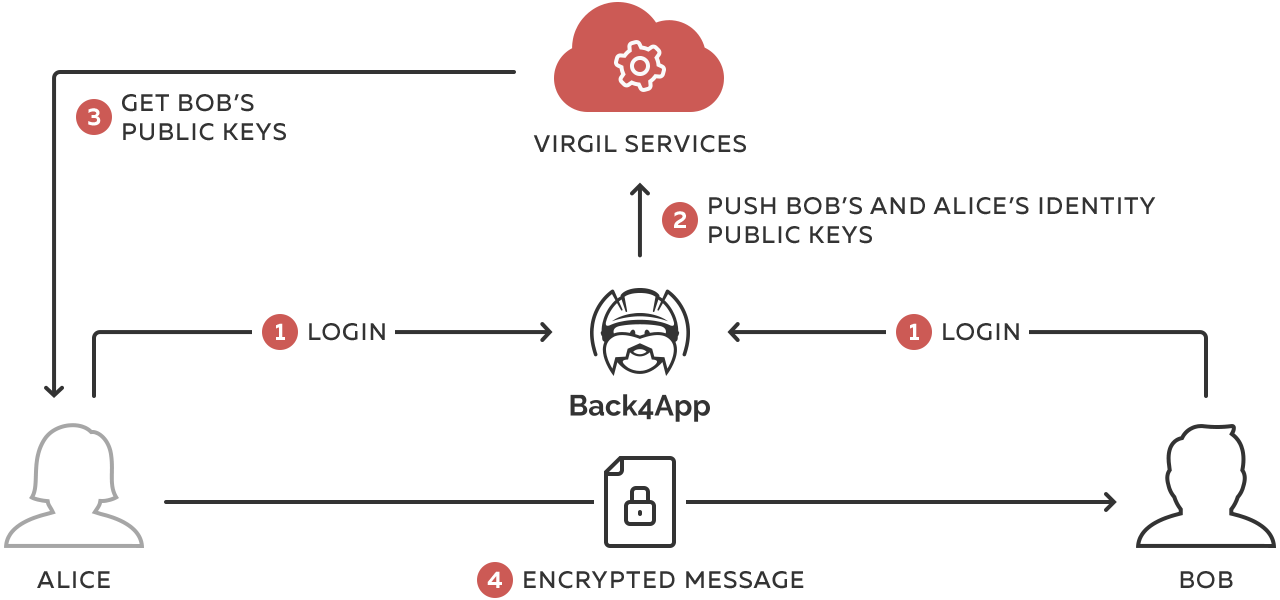 As always, we are available to answer any questions you might have about end-to-end encryption. Sign up for a free Virgil account and join our Slack community to start a conversation.