It's not often that cryptographic techniques and Beltway gossip are discussed together. But that's what makes Cloakroom so interesting. A Virgil Security user based here with us in the DC area, Cloakroom is an anonymous chat app for politicos, and used mainly by Capitol Hill staffers. According to Fast Company, it's like Whisper and Secret, but for trading Beltway knowledge in Washington DC.
With political tensions in Washington DC running at an all-time high, Cloakroom allows government employees and political professionals across the U.S. to discuss and trade information without threat of snooping from Big Brother. Users can even connect with their coworkers anonymously using their location when they are physically located in a federal building, like the U.S. Capitol Building or the White House.
To ensure confidentiality and trust, Cloakroom used Virgil Security's end-to-end encrypted SDK to allow secure conversations between individual users, and even posted its code online for review. (As a staunch supporter of open source code, this makes us at Virgil happy.)
"Virgil simply has the best end-to-end encryption library for iOS, and you know you can trust it because it's open source," Ted said in a recent interview with us.
Ironically, the worst part of building the app was not implementing the end-to-end encryption, but cleaning the data used to validate user locations. It required pulling data from an open-source, USA.gov-authored API directory for federal agencies that needed extensive correcting and organizing. Cloakroom then used Google's Geocoding API to create "geofences" to validate that users were onsite at federal buildings like the Capitol or Department of Defense. To make sure the geofences functioned as planned, Henderson went on an epic nighttime bike ride, winding around dozens of federal buildings in Washington DC, manually testing the code he'd built. That's one way to get a moonlit tour of the monuments!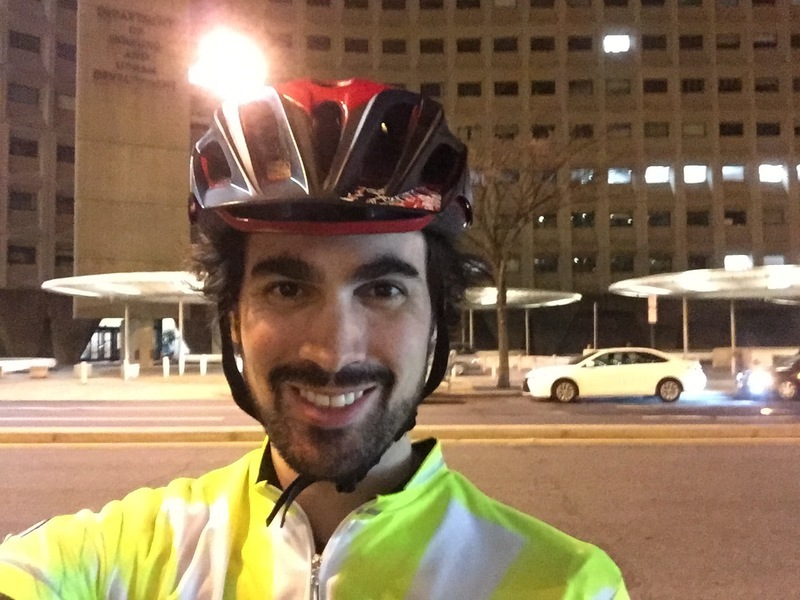 Cloakroom founder Ted Henderson on his nighttime bike ride testing geofences around Washington DC federal buildings.
Cloakroom can be used for a variety of purposes - civil servants feeling political pressure from outside forces, legislative staffers sharing intel across the aisle and federal employees looking for a more secure way to communicate effectively with colleagues. As political climates heat up across the globe, encrypted political chat apps are here to stay and easy-to-implement cryptographic techniques will be an important component of them.
To learn more about Cloakroom, visit http://www.capitolbells.com/ and on the Apple and Google Play stores.
As always, Virgil Security is available to answer any questions you might have about end-to-end encryption. Sign up for a free Virgil account and join our Slack community to start a conversation.