This is the first in a new series here on the blog – Faces of Virgil. We'll be spotlighting the men and women behind the tech at Virgil Security. We're starting with a man who wears many hats on the team – Dmytro Matviv, Senior Technical Writer and Customer Success Team Lead.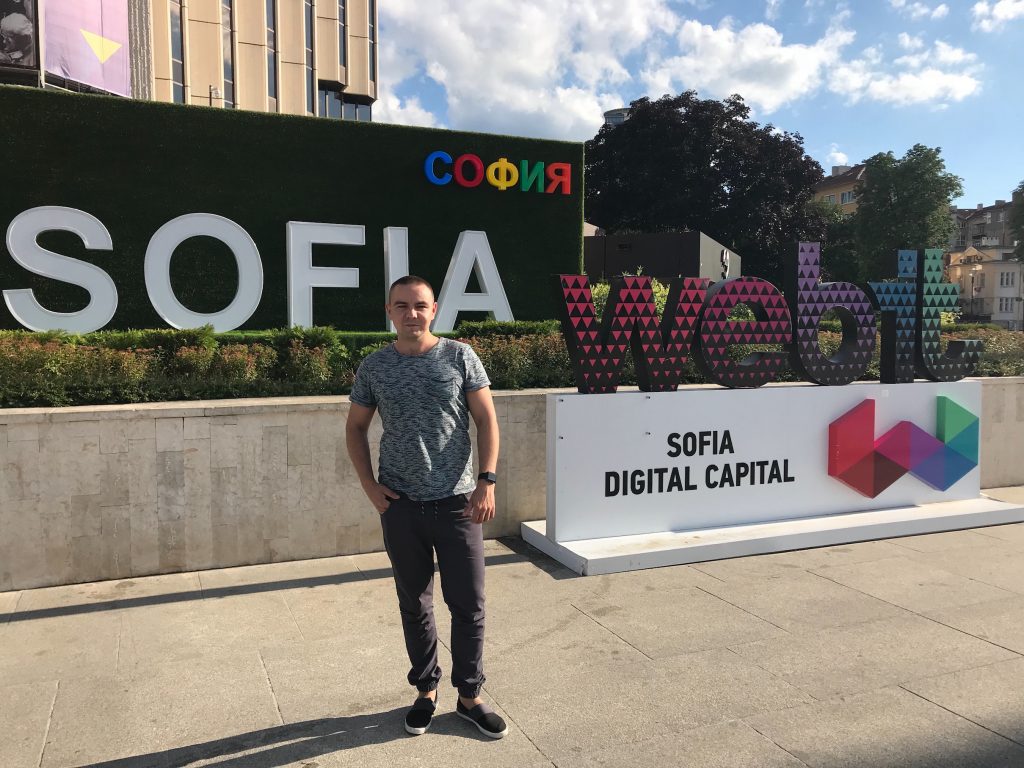 What's your job at Virgil Security?
I've always liked to communicate with people, it lets me feel alive. So it's fitting that at Virgil, I work with the Virgil team as the leader of the technical writing team and with customers – online via Slack, Intercom and email, at conferences, in business meetings, etc. – as the leader of the customer success team. This allows me better to understand all the Virgil products and find the best solutions for customers.
How long have you been at Virgil?
I've worked at Virgil for almost 2 years, since December 2016.
What's the most interesting job you've had – outside of Virgil of course?
Actually, my very first job was one of the most interesting jobs in one of the most beautiful places in the world – a caviar farm in Seward, Alaska. I had very responsible job; I worked with the most expensive kind of caviar - black caviar. That might have something to do with the fact that I don't like to eat caviar and seafood now…
What's your favorite programming language?
As the leader of the customer success team, I see myself as a sort of father of all the programming languages. So of course, I love all my babies equally. :)
Why do you like working at Virgil?
I feel alive here! At Virgil, there's always something new and important happening!
What's an average day at work look like for you?
Every day I wake up with a smartphone in one hand and with a laptop in another. I'm just joking (kind of). :) So, what does my average day look like? First of all, I'm based in the tech hub of Kiev, so on my way to work I review all the information and questions that have come in overnight from customers and team members based in other offices, and when I get to the office, I take care of everything right away. Then I start to work on my scheduled tasks. Also, almost every day I have a work or a business meeting; my favorite part is when I get to learn about something new or share my knowledge. :) Then I get back to customers and teammates, with the goal of saving the world and making it more secure #SecuredByVirgil. Then as the day gets later in Kiev, the Western world wakes up and the cycle repeats. :)
Outside of the office, what are your hobbies? What do you do in your free time?
I try to improve myself in the different fields of my life – as a professional, human and husband. =) And also I like to play tennis (aka ping-pong).
What's your favorite ice cream flavor?
I like black ice cream cones, but I like TWO black ice cream cones even better.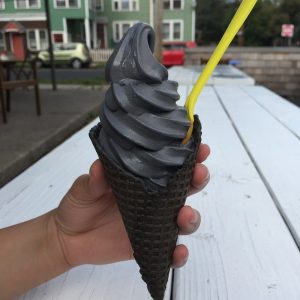 What's your favorite movie?
I like thrillers! Because they are serious and always have some secret, and you always have to guess what's going to happen next.
---
You can reach Dmytro on Virgil Security's Slack channel or via Intercom on Virgil Security's developer site.
Stay tuned for more spotlights on the team as Faces of Virgil continues!
Virgil Security, Inc. enables developers to eliminate passwords & encrypt everything, in hours, without having to become security experts. Learn more at VirgilSecurity.com.